This beginner's tutorial will explain this zoom functionality in LibreOffice Writer.
While working in LibreOffice writer, zoom in and zoom out are often needed because of various screen sizes or to verify how your document is going to look in various zoom levels.
There are four types of Zoom levels present in LibreOffice Writer.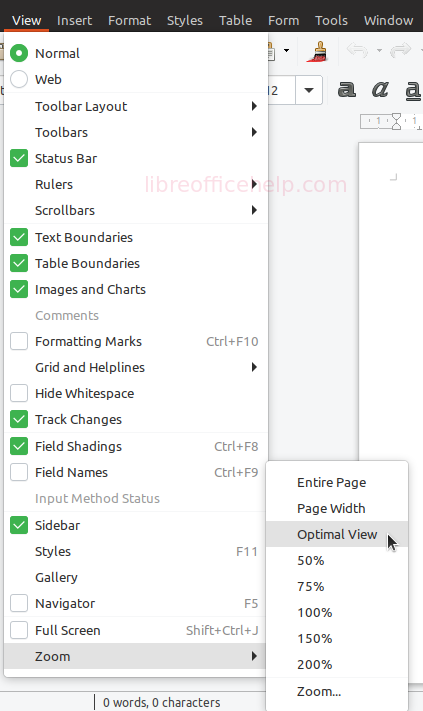 Entire page
In this zoom level, the entire content of a single page would be visible in your workspace based on your screen resolution. All the letters and images of your writer document will be smaller to fit the page.
Page width
In this zoom level, the visible document is shown as per the page width adjusted to the size of your Writer window.
Optimal View
Optimal view adjusts the workspace with the best view of your document considering the Writer window and screen resolution.
Custom Zoom Percentage
Custom zoom Percentage allows you to zoom your Writer document to your zoom Percentage by providing the number zoom percentage value from presets. From the menu: View – > Zoom -> Zoom.
Tip:
To quickly perform Zoom In and Zoom out, you can hold the CTRL key and use the mouse wheel to reach the desired Zoom level.