This tutorial explains how to insert Clipart in LibreOffice/OpenOffice Impress and other modules.
Clipart is a type of image file, mostly vector images, which are pre-made to illustrate any subject/situation. When preparing any presentation for quick work, one tends to search in Google to find images and eventually insert them in Impress.
However, LibreOffice/OpenOffice itself brings a set of small graphics or ClipArts which you can quickly insert to make your presentation look professional for your work or school.
This is how you can do it.
How to Insert ClipArt in LibreOffice, OpenOffice
Open Impress and from the menu, click. Insert -> Media -> Gallery.
This would open up the Gallery window in the right sidebar. There are 12 categories of ClipArt present today (as of the latest version). Which I feel is sufficient for basic or advanced usage.
To insert, simply click on a ClipArt and drag it to the presentation slide. And you would have your ClipArt inside the Impress slide.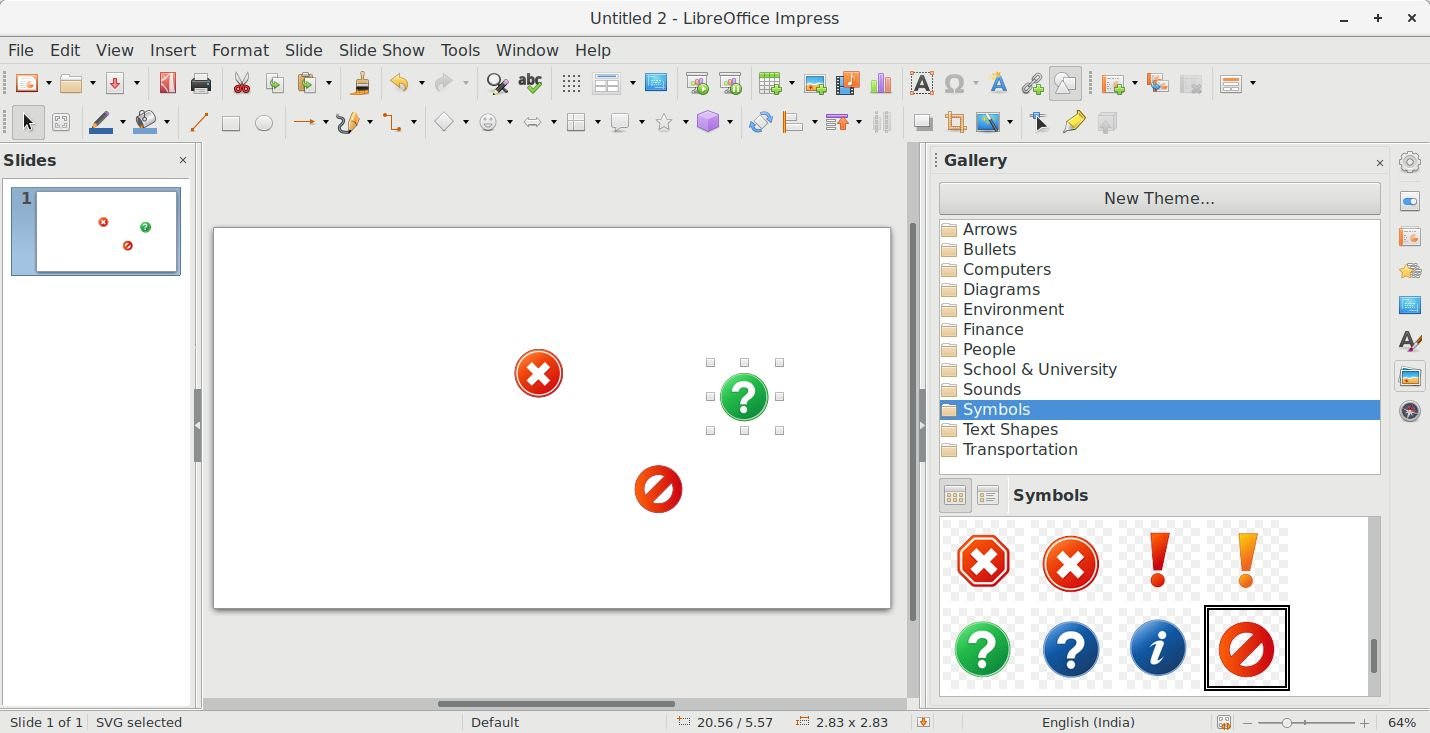 This is how you can insert ClipArt images in LibreOffice and OpenOffice Impress slides quickly.
You can use the same process to insert Clipart into Writer, Calc and other LibreOffice components.
More Clipart images
Using Ubuntu Linux, Linux Mint and similar derivatives, you can install additional clipart using the following command.
sudo apt install openclipart-libreoffice
After installation, you can find additional clipart in the above same navigation.
Using Extension
Additionally, you can also download this Openclipart extension for Windows and other systems.
Wrapping Up
In this article, you learned how you could download and use Clipart in LibreOffice impress and other modules. Although this is for LibreOffice, you can use the similar process in OpenOffice as well.