This quick guide explains the steps on how you can remove duplicates in LibreOffice calc list. And it's super easy.
If you used, Microsoft Excel, you may have already known that it provides an option in the ribbon to remove duplicates.
However, there is no such direct option to remove duplicates in LibreOffice Calc. You have to use the advanced filter to achieve this. Here's how.
Remove Duplicates in LibreOffice Calc
It's easier to understand with an example. We have this list of items with the following data. The duplicate values are color-coded as below.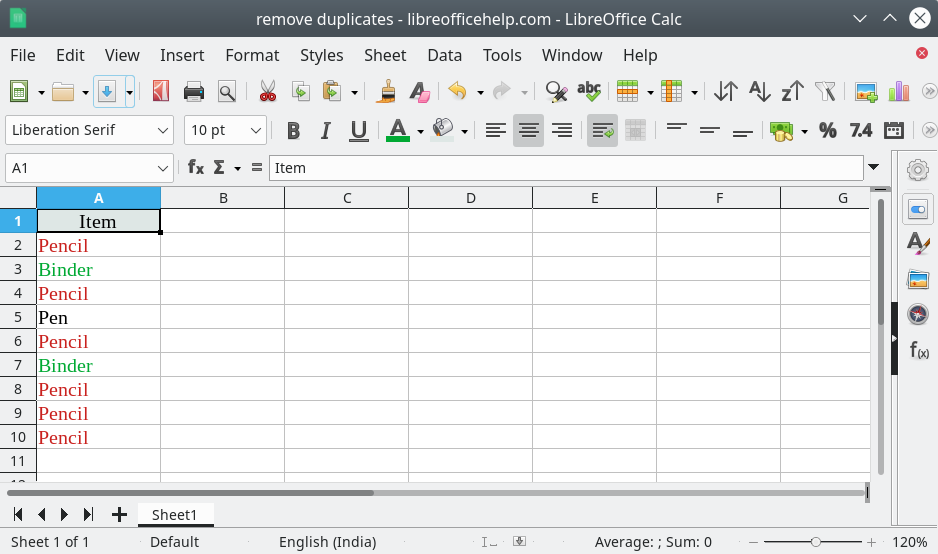 To remove duplicates, select the list. And then from the menu click Data -> More Filters -> Advanced Filters.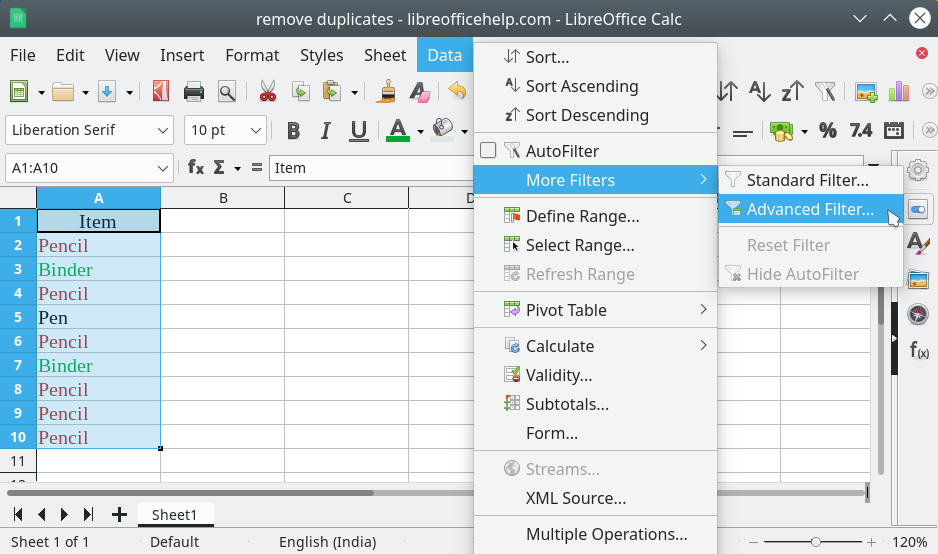 On the Advanced Filter window, select the range for removing the duplicates. It can be a single column or multiple columns of data of any size.
Then select the option "No duplicates".
Press OK.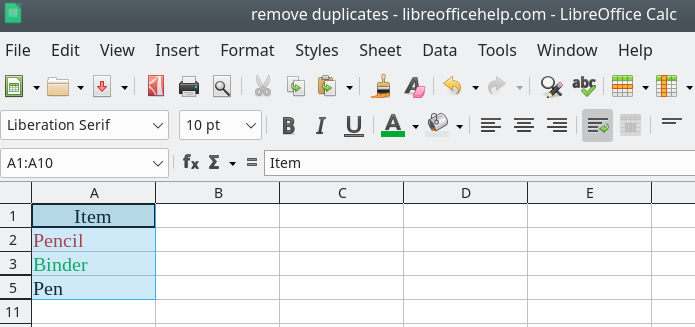 And you should have your data set without duplicates. Now you can copy the unique data to some other sheet or workbook for further analysis and processing.
As the LibreOffice Calc doesn't provide a simple enough quick option, you have to follow this way to remove the duplicates.
---
Looking for something else?
Read our complete tutorial index of Calc, Writer, Impress and Draw.
---
Related
---