A tutorial explaining the steps to download a template, import, use and manage it in LibreOffice Calc.
Download Templates
Templates are a great way to extend the functionality of LibreOffice. Huge numbers of community-developed free LibreOffice Calc templates are available at extensions.libreoffice.org.
Download any Calc template you want and save it on your computer. For this tutorial, I have downloaded Calendar Creator template.
Download calendar-creator template
Template files have .ots (ODF Spreadsheet Template) extension, which is used by LibreOffice Calc spreadsheet applications.
Follow the above link and download the .ots file.
Import Templates
To open the manage templates dialog, from the menu, choose File > Templates > Manage Templates. On the Template Manager Dialog, go to Spreadsheet Tab and click My Templates.
Using Import button, choose the template .ots file you have downloaded. Template manager will import the .ots file and you can see it under My Templates. Select the template and click open.
Use Templates
It might take a moment to load the template, once loaded you can see the template in Calc workspace. Now you can save it as .ods files and your use.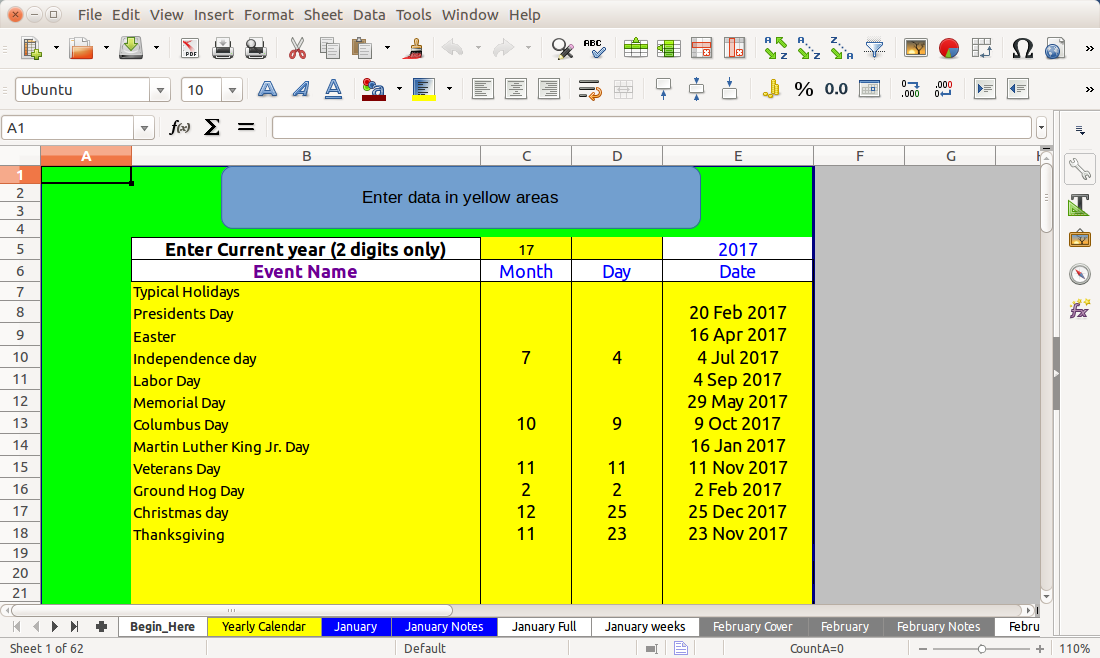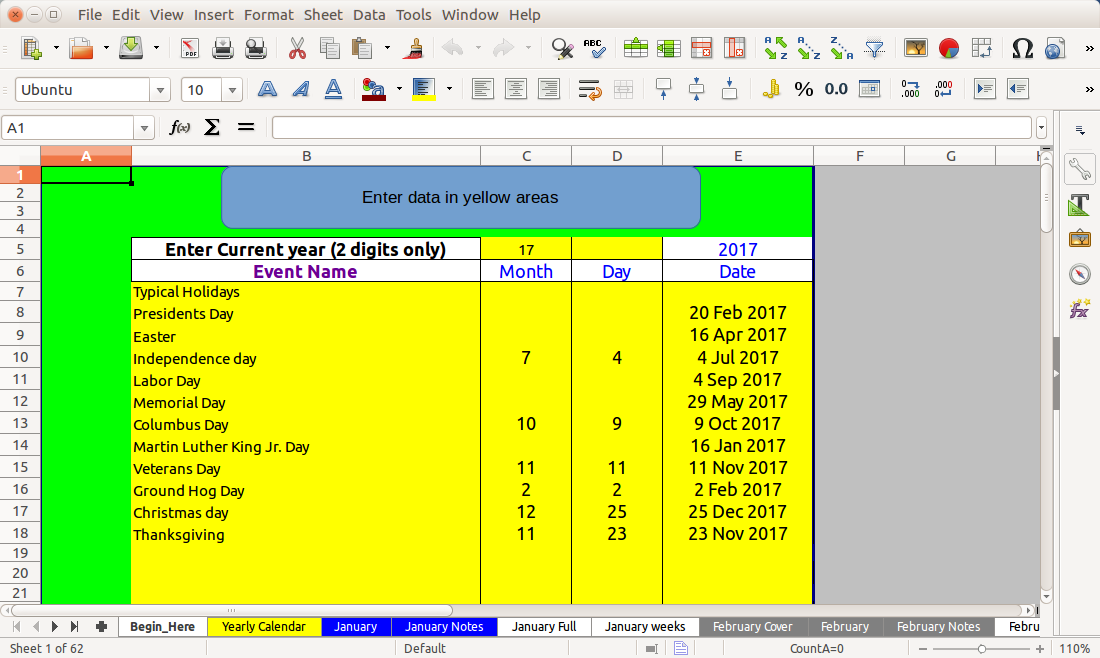 This is how you can download and use a Calc spreadsheet template in LibreOffice. Feel free to leave a comment or if you are looking for something else using comment box down below.