This advanced Writer tutorial would explain how you can apply different orientation (portrait or landscape) in one or multiple pages of a LibreOffice Writer document.
In earlier tutorial I have explained how to apply portrait or landscape orientation in a LibreOffice Writer page. However, as per the previous tutorial same orientation is applied to all the pages in the document either landscape or portrait. This is how you can apply different orientation in different pages.
Steps to apply different orientation
Open a multi page Writer document
From the right toolbar, click

styles

and click

Page Styles

.
On the Page Style list, right click and click

New

.
In the new page style dialogue, go to

Organizer

tab.
Enter a name of your new Page Style. Select next style as

Default

style.
Go to

Page

tab, change

Orientation

as Landscape. Press Ok.
Click on the page in your Writer document whose orientation you want to be changed.
From the menu click

Insert > More Breaks > Manual Break

by putting the

cursor at the beginning

of the page (here I have chosen page#2 of the example document – yellow highlighted).
In the next window, Select

Page Break

and choose style as

the style you have just created

in above step.
Now you would see, the current page (in this example – Page #2) have been converted to landscape but other pages are remained in portrait format.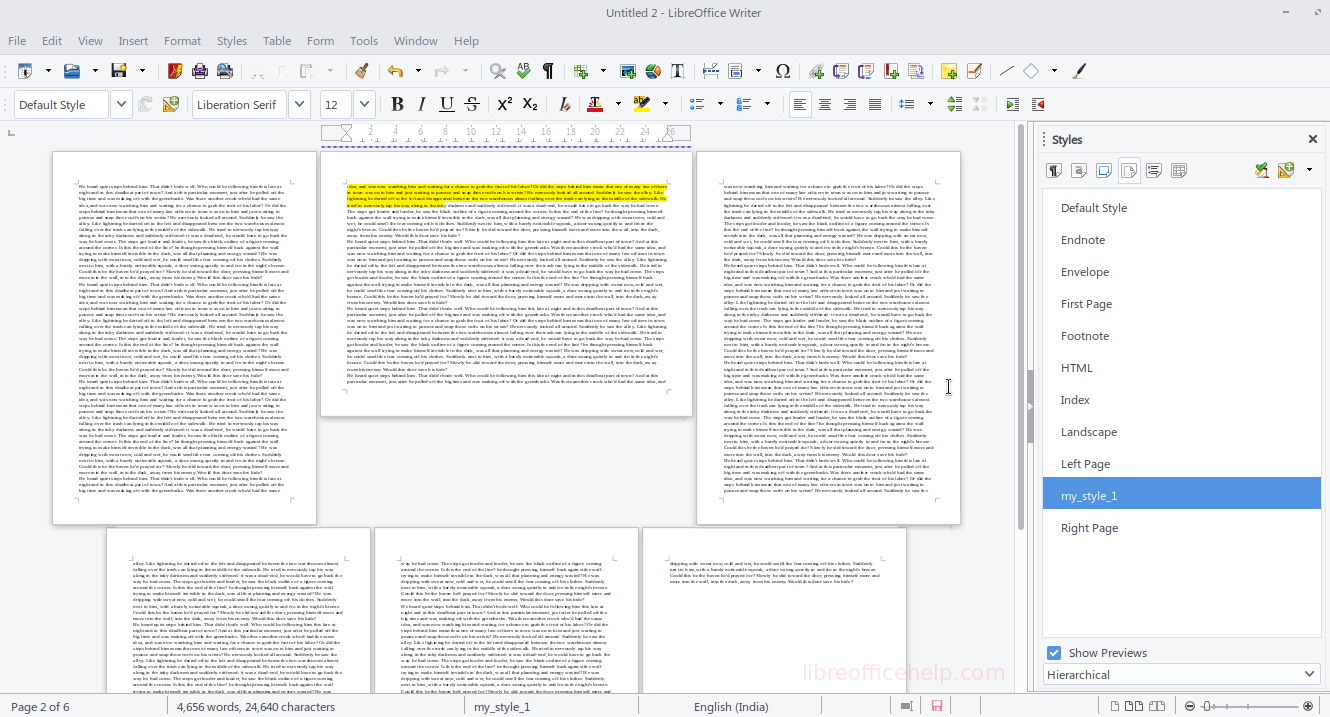 Summary
This is how you can change the orientation of any specific page in LibreOffice Writer using Page styles.
Drop a comment below for any questions.